Damien Choppin

Published on

Updated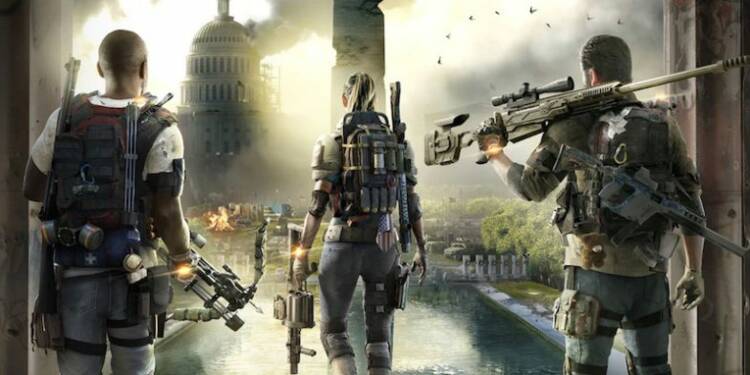 Ubisoft reveals that its game "Tom Clancy's The Division 2", which will be released on March 15, will not be available on Steam but on Epic Games Store.
This is the first time a game from a major publisher will be released on the platform of the publisher of "Fortnite", created in December 2018.
By removing a commission less than Steam, the Epic Games Store disrupts the virtual monopoly of the platform on PC.
Ubisoft has chosen its side in the war between Steam and Epic Games on the market for PC video game download platforms.
Created in 2003, Steam – owned by Valve – is the unmissable leader of platforms for buying and downloading video games on PCs. His hegemony is such that the situation is described as a quasi-monopoly by his critics. The main criticism of the platform is the commission it levies on the selling price of each game, which can reach 30% of it.
In December, Epic Games – the publisher of "Fortnite" – launched its own platform, Epic Games Store, which offers to buy home games as well as third-party titles, with a strong argument: it does not charge than 12% of the selling price of the games.
This Wednesday, January 9, Ubisoft reveals that his game "Tom Clancy's The Division 2", which will be released on March 15, will only be available on PC on Uplay – the home platform – and Epic Games Store. With this announcement, the French publisher becomes the first major player in the video game industry to join the Epic Games platform.
"Epic continues to shake up the landscape of the gaming industry, as recently demonstrated by their third-party distribution model, and Ubisoft is keen to support them in this endeavor," Ubisoft Vice President Ubisoft said in a statement. in charge of partnerships.
Other big publishers are already turning their backs on Steam. "Call of Duty: Black Ops 4" released in 2018 by Activision is for example only available on Battle.net, the platform of Activision Blizzard.
To cope, Steam changed its pricing policy in December, recalls Le Figaro. It only takes 25% of revenue for games with sales exceeding $ 10 million, and 20% for games over $ 50 million.
Epic Games has another weapon to attract publishers. He developed the Unreal Engine game engine, used on popular games such as "Rocket League", "Street Fighter V", or the future game "Yoshi's Crafted World" Nintendo. Epic Games charges its engine to the publishers of these games by taking 5% of their revenue.
But for publishers who put their games under Unreal Engine on the Epic Games Store, the platform will not charge them this 5%. Publishers could reap 23% more revenue from Epic Games Store than Steam.
On mobile too, Epic Games has its own rules. Released on Android in August 2018, "Fortnite" is not available on the Play Store, there too to avoid the commission levied by Google.
Epic Games has just announced that its Store will arrive on Android during 2019.